How to Make Money on Pinterest for Beginners [2023]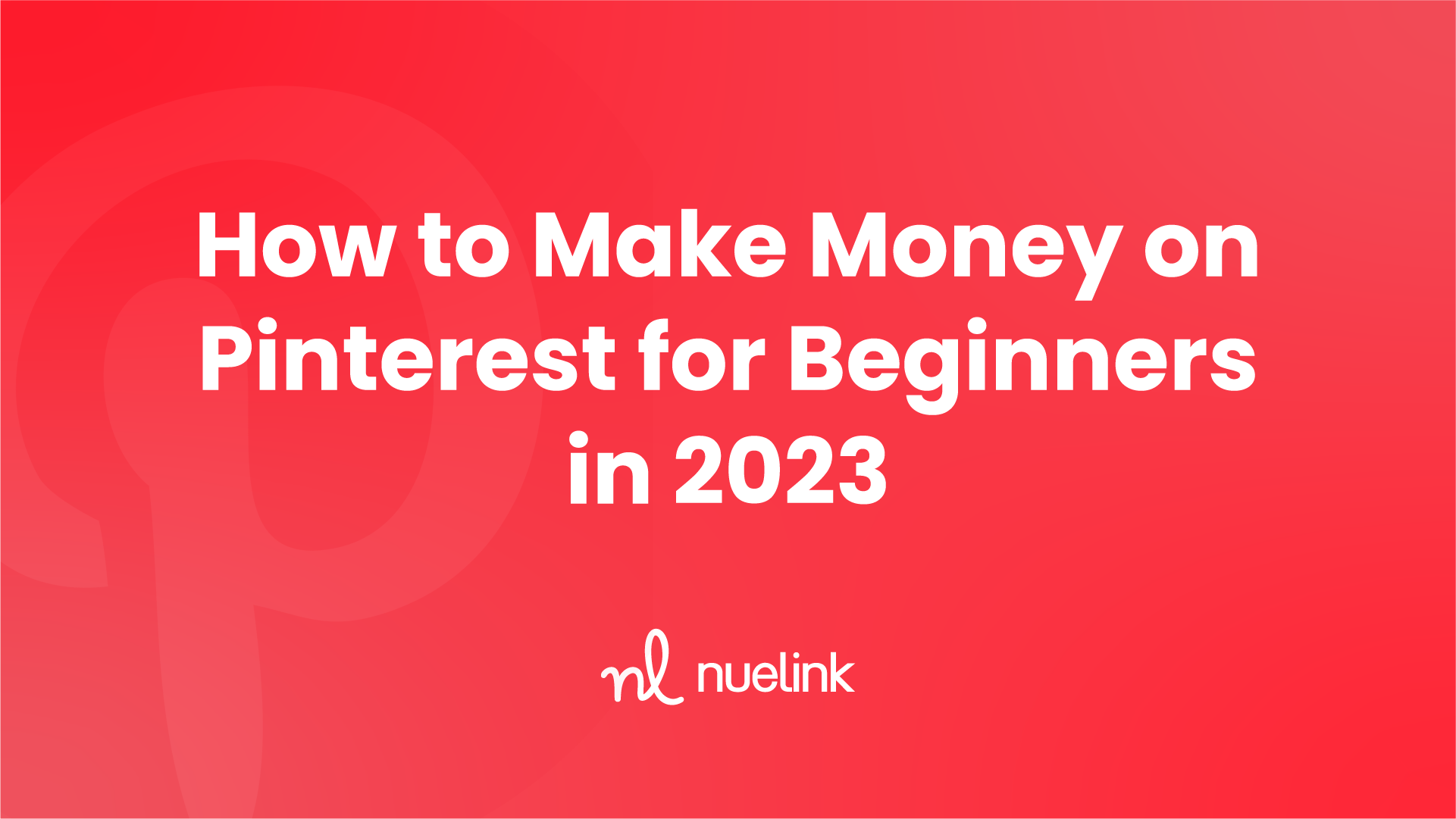 Interested to know how to make money on Pinterest in 2023? Excellent! You've landed on the right article. But...
This article is far away from any "Guru" promises. I won't make any guarantees that you'll be making $100K a month within your first two months.
This article is from real people to help real people to get real results from Pinterest. No fantasy promises over here!
The methods and tactics you're about to discover here won't yield results on their own. Achieving success demands your investment of time, energy, dedication, and sometimes, money.
If you're seeking rapid results, please, don't read this article.
Before getting straight to the point, let's delve deeper into what Pinterest exactly is. Many people aren't quite sure about its real essence.
Pinterest is a visual search engine, where you can find and save pictures of cool things like recipes, home decoration ideas, and fashion inspiration– It's like Google but provides information and ideas only through pictures. These pictures are called "Pins," and you can collect them in your own personal folders called "Boards." It's a way to keep them organized visually.
Useful Statistics About Pinterest. You Need to Know About: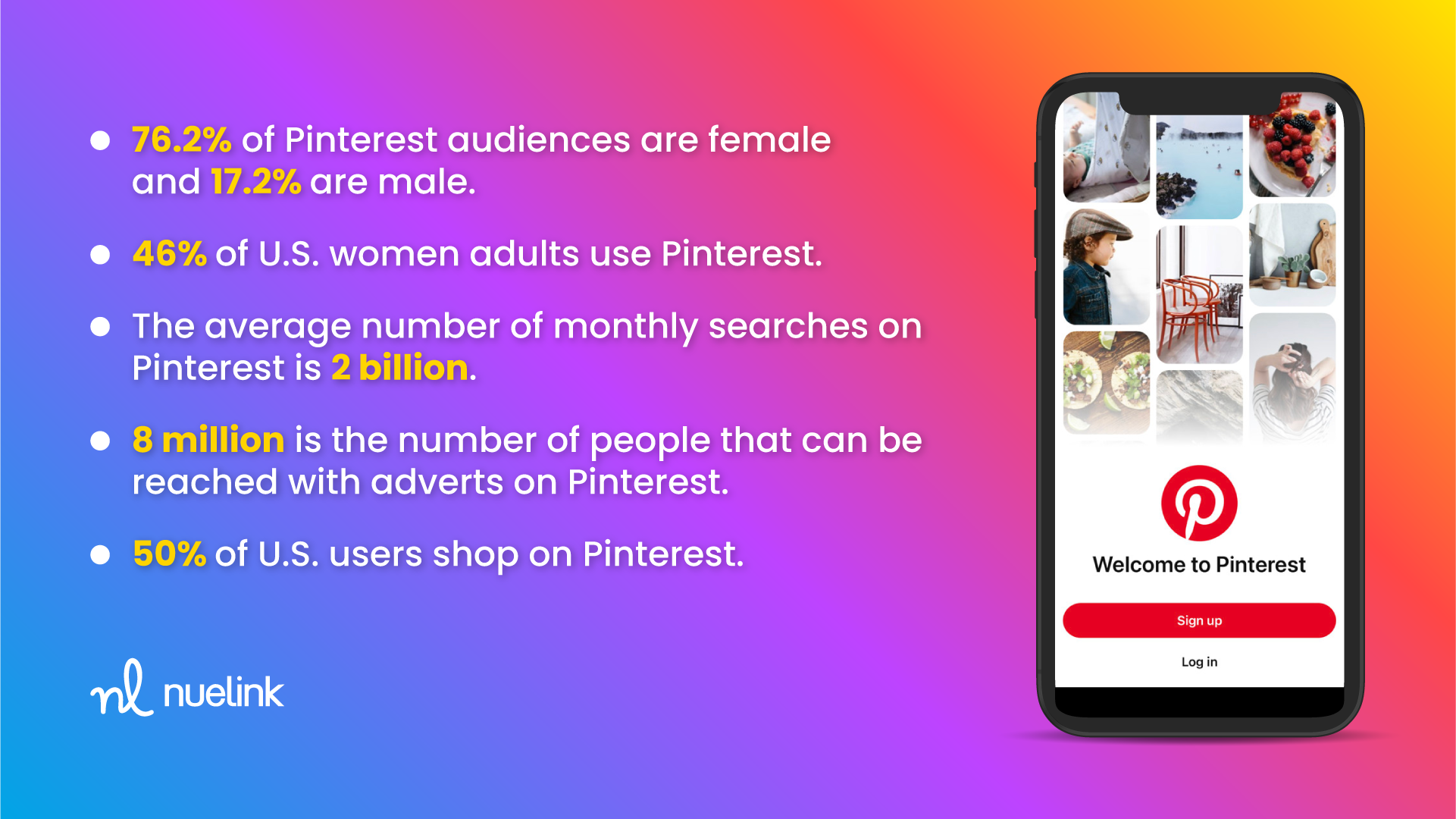 Note: These statistics are collected from different resources such as Statista, Thesocialshepherd, and Hootsuite Blog.
The data above makes it quite obvious that a larger number of Pinterest users are women. As a result, it's clear that the main area to pay attention to on Pinterest is topics related to things that interest women, not always, mostly.
Briefly, here is a list of the Top 8 Pinterest niche ideas:
Fashion
Health + Fitness
Beauty
Home Decor
Food+Drink recipes
Travel
Pets
Motivational quotes
How to Make Money on Pinterest?
Did you select the right niche for yourself? Now it's time to focus on what truly counts: Making money.
1- Promote businesses and brands on Pinterest
While it's true that most brands may not initially consider promoting their products or services on Pinterest, this hesitation is often because of a lack of understanding, particularly regarding Pinterest's effectiveness in converting visitors into paying customers.
However, you have the opportunity to turn the tables by presenting a professional pitch that not only highlights the great results your Pinterest account can generate but also demonstrates the true potential of promoting on this platform.
Remember, businesses are primarily concerned about results. It doesn't matter where you're planning to promote their offerings as long as you can substantiate the platform's viability and its ability to deliver substantial outcomes.
The second option here is if you have other accounts on platforms like Instagram, TikTok, etc., and you're closing a deal with a brand for promotion. In this case, you can pitch promoting on Pinterest as an upsell, which could result in earning extra money. Also, remember to emphasize to the brands you're negotiating with that Pinterest functions as a search engine. This means they can potentially reach a significant number of ready-to-buy customers by promoting themselves there.

2- Affiliate Links
Controversial information: Promoting affiliate links on Pinterest might be more lucrative than on Instagram, Facebook, or TikTok.
Why is that?
You see, Pinterest operates as a visual search engine. If you focus on the right keywords, your posts can consistently show up and attract traffic. This means the content you create remains relevant over time.
To understand more, imagine you've created and published content about baby clothes and included affiliate links to online baby clothing stores. If your content is compelling and optimized for specific search queries, it will always appear for users seeking baby clothes. Unlike platforms like Instagram, Facebook, and TikTok, where your content can quickly disappear in the flood of new posts.
Effectively working with affiliate links on Pinterest can provide a steady income for a long time.
The Pinterest Creator Fund This is a great opportunity that provides both money and learning help. It's made to give strength and positivity to people from communities that don't have many chances like people of color or disabilities.
By joining the Creator Fund, members can benefit from various resources and opportunities that can help them grow their Pinterest presence and monetize their content.
One significant advantage of this program is the financial grant, which is available to eligible members to help support their content creation efforts. This grant can be used to cover expenses related to creating high-quality pins and other marketing materials, such as photography equipment or design software.
Moreover, the Creator Fund also provides expert training to help members refine their content creation skills and develop effective strategies for growing their following on Pinterest. This training covers a range of topics, from optimizing pins for search engines to leveraging analytics to track performance and make data-driven decisions.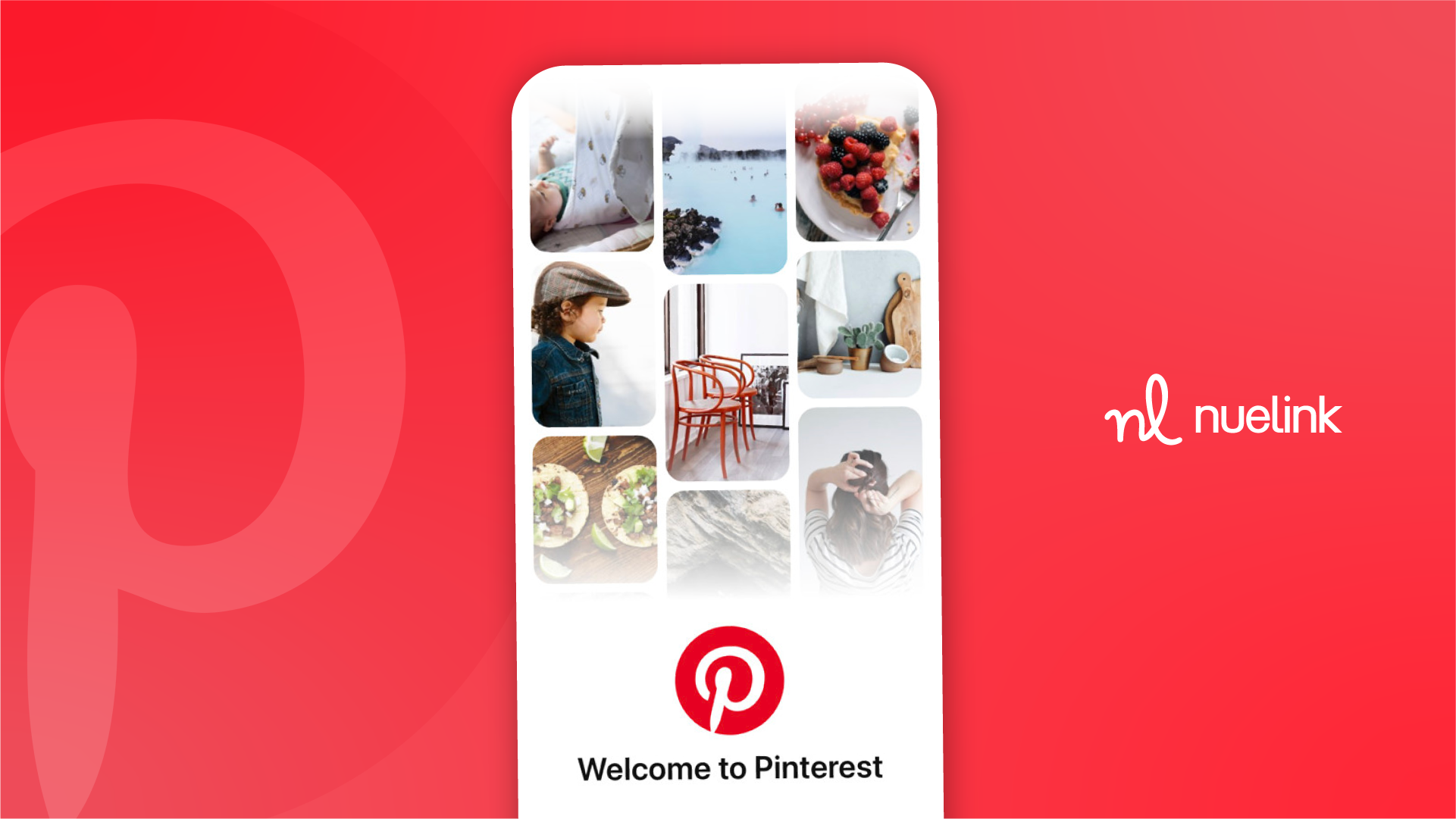 Now, let's be clear: Growing your Pinterest account isn't a walk in the park. It demands considerable effort and patience. However, thanks to AI advancements, it's becoming more achievable than ever before.
For instance, Nuelink can drastically reduce the time and effort required to manage your Pinterest account. Features like Pinterest Cross-Posting, Automation, Hashtag Generation, and AI Copywriting have helped our users cut their computer time by nearly 45%.
So, my friend, are you ready to embrace the AI revolution, and start earning from Pinterest, or will you hesitate again and wait until tomorrow?
Time is running....