Wix Social Media Marketing : How to Drive Traffic to your Wix Website from Social Media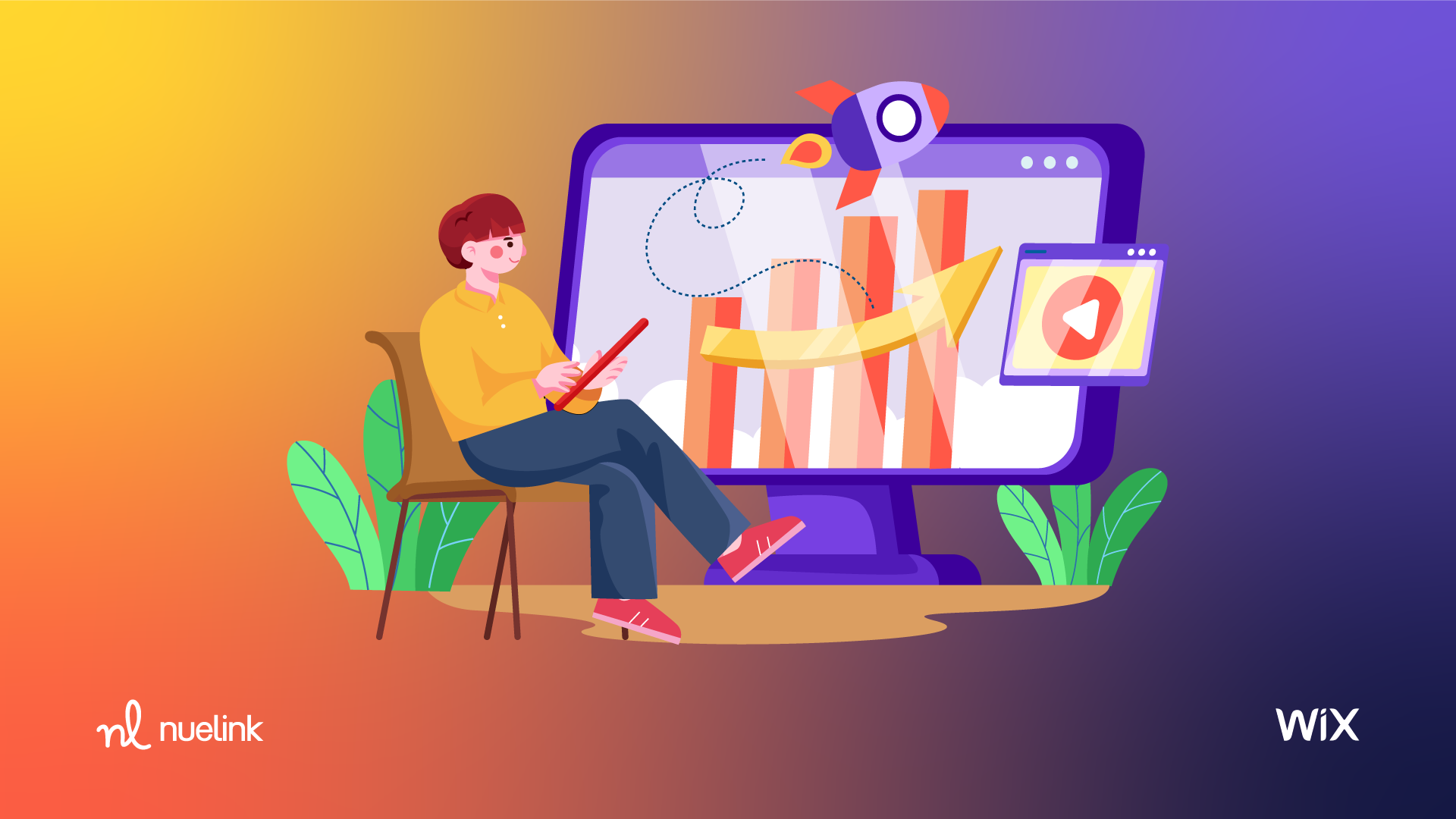 ‌‌
‌‌You've probably heard of Wix by now, right? I mean, they've really made a name for themselves over the past few years.
And, it's not just because they had big-time celebs like Heidi Klum, Jason Statham, and Gal Gadot (aka Wonder Woman) in their flashy marketing campaigns. Although I must admit, those ads were pretty cool.
Nowadays, when it comes to website building, Wix is one of the big players. They've got a whopping 200 million users, making them the top dog in the game.
So, here's the lowdown on Wix. They offer this awesome drag-and-drop editor that makes creating small websites a breeze. It's so user-friendly that even your grandma could use it. Plus, they've got over 800 free templates that you can customize to your heart's content.
Wix also provides web hosting and domain names. And get this—they've got a sweet App Market where you can easily add extra functionality to your site. Need a photo gallery? No problem. Want to set up a booking form or a member's area? They've got you covered. And hey, if you're feeling ambitious, you can even start your own online store or blog. They've got all the tools for that too.
Now, I'll be honest with you. There are a few drawbacks that you should be aware of. And let's not forget, it's not the cheapest option out there. But hey, if you're looking to create a small website with style and ease, Wix is definitely worth considering.
So, how do you use social media to promote your Wix Website?
They are a few ways you can capture social media users' attention to drive them to your Wix website, and it's all got to do with the content you can entice them with. Here's a quick rundown on how you should go about this:
1. Provide Intriguing and Useful Content
Creating captivating and valuable content is crucial in the realm of media. It is essential to craft articles, videos, or podcasts that spark curiosity, provide practical information, or elicit strong emotions.
By focusing on intriguing, useful, or even shocking content, you can grab the attention of your target audience and keep them engaged.
2. Integrate Social Media With Your Blog
To enhance the visibility and reach of your website, it's essential to integrate social media platforms.
By incorporating social media buttons or widgets on your website, you can allow readers to easily share your content on their own profiles.
This integration creates a seamless connection between your Wix website and social media, enabling you to tap into wider networks and attract new readers. Hey, Wix already has this feature available.
3. Share Your blog Across Your Social Media Channels
Once you've integrated social media with your blog, make sure to actively share your blog posts across your social media profiles. For instance, you can use an automation tool like Nuelink to auto-post blog posts to social media.‌‌
Regularly post links, snippets, or visually appealing teasers that direct your followers to your blog. By leveraging your existing social media presence, you can drive traffic to your blog, increase engagement, and expand your audience.
4. Create Relationships With Other Content Creators
Building relationships with fellow bloggers is a valuable strategy for media growth. Engage with other bloggers in your niche by leaving thoughtful comments on their posts, sharing their content, or collaborating on joint projects.
These interactions can lead to reciprocal support, guest posting opportunities (click here if you want to guest write for this blog), and cross-promotion, ultimately amplifying your blog's reach and credibility.
5. Bookmark Your Blog Posts
Utilizing social bookmarking platforms can significantly boost the visibility of your blog posts. Websites like Reddit and StumbleUpon  allow users to discover and bookmark interesting content.
Just keep in mind that these communities are a bit iffy about self-promotion, so you have to be smart about it and try to bring value to the conversations you interact with.
6. Try Forum Promotions
Engaging in online forums and communities related to your niche is a powerful way to promote your blog. Participate in discussions, offer valuable insights, and include a link to your blog in your forum signature or profile.
Again, it's important to be respectful of community guidelines and avoid spamming or self-promotion.
7. Join Social Media Communities
Become an active member of social media groups or communities that align with your blog's topic. Platforms like Facebook Groups, LinkedIn Groups, or niche-specific forums enable you to connect with like-minded individuals and share your blog posts.
Some of my favourite blogging communities include, The Blog It Better Society Facebook Group, The Helpful Blog & Business, and /r/blog.
8. Bring Life to Your Old Content
While promoting new content is essential, don't neglect your old blog posts. Repurpose and re-promote your evergreen articles by sharing them periodically on social media.
We are currently Updating our old blog posts to adhere to the changes Google made to its platform.
This also includes updating information, graphics, or examples to ensure they remain relevant. By giving your old posts continued exposure, you can drive consistent traffic to your blog and showcase the depth of your content archive.
9. Share Parts of Your Content
To entice readers and leverage the power of social media, share enticing snippets or excerpts from your blog posts across your social media platforms.
Tease readers with intriguing headlines, compelling quotes, or thought-provoking statistics, and provide a link to your blog for them to access the full content.
Harnessing the power of social media marketing for your Wix blog requires a well-crafted strategy. Tailor your content to each platform, engage with trending topics, and leverage eye-catching visuals to stand out in the crowded digital space.
With consistency and creativity, you can unleash the full potential of your blog and elevate it to new heights.
So, don't let your Wix blog go unnoticed in the vast expanse of the internet. Embrace the opportunities that social media offers.
Promote your blog, engage with your audience, and build a thriving online community.
‌‌‌‌