Nuelink Earns Social Media Management Software Recognition from Leading B2B Review Platform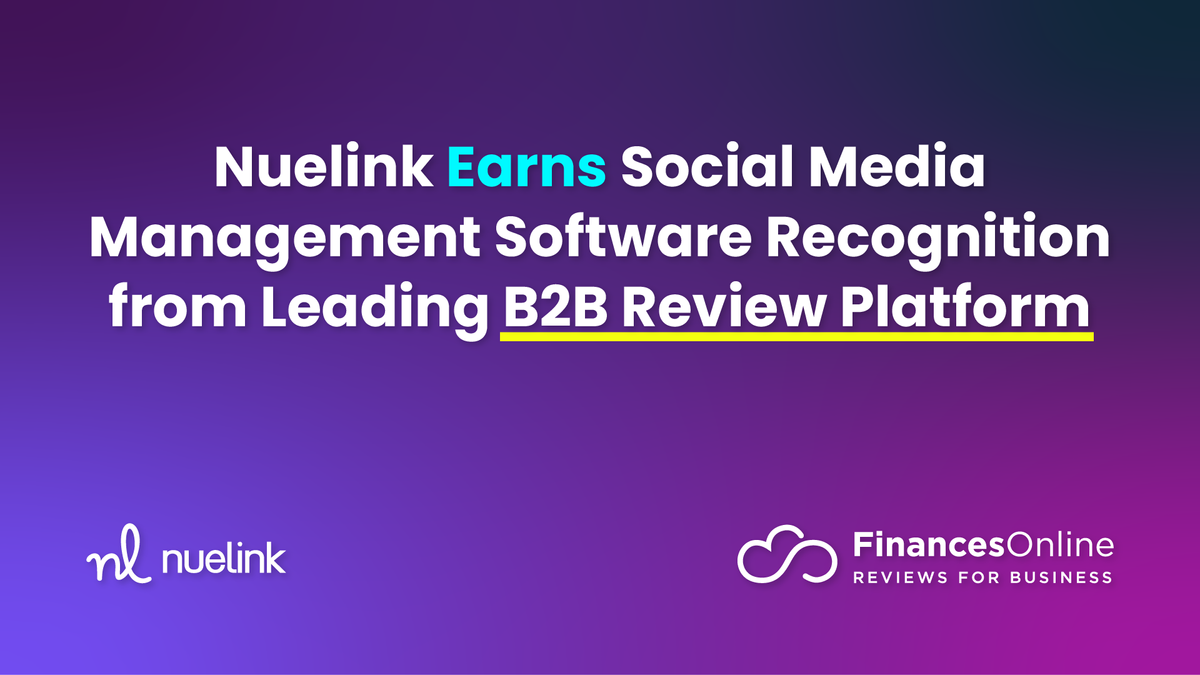 Nuelink's cutting-edge products and services earned a coveted industry award from a trusted B2B review platform.
FinancesOnline granted Nuelink the prestigious Rising Star Award, acknowledging their outstanding software solutions that quickly gained market validation and attracted a growing customer base.
Besides Nuelink's rising popularity and positive reviews on social media, FinancesOnline praised its versatile features and exceptional performance as a social media management tool. Software specialists also conducted a thorough Nuelink review and concluded that the solution empowers users to automate content creation and streamline their social media strategy.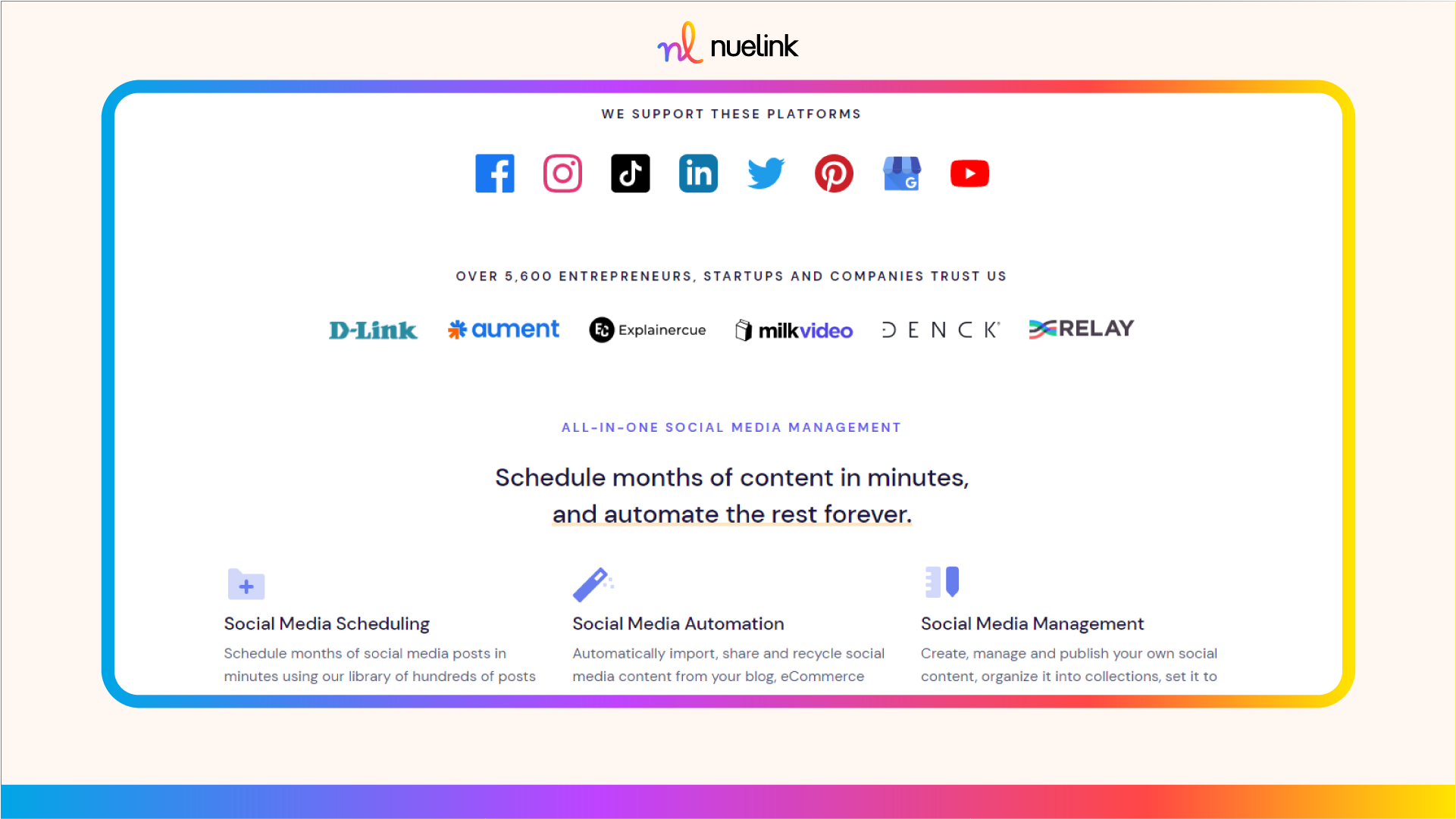 In their assessment, expert reviewers assessed each of the main features the software provides its customers. The report commended its core capabilities, including content creation and curation tools, social media automation, and post analytics.
As a social media management platform, FinancesOnline lauded Nuelink's content creation and curation tools, which enables users to instantly create, manage, and publish content, organizing it into collections for efficient workflow.
The software also allows customization of posting schedules, with options to publish once, recycle evergreen content, or save drafts for later posting. It also can curate content from various sources, helping users discover and share relevant posts seamlessly.
Furthermore, the report highlighted the social media automation capability of the tool. With various apps and integrations, clients can effortlessly add content to their collections. It enables automatic sharing, importing, and recycling of social media content from multiple sources such as eCommerce stores, podcasts, blogs, YouTube channels, and more.
By implementing automation, users can streamline their social media strategy and see a consistent presence across platforms. It likewise eliminates the hassle of content sharing, letting customers focus on creating engaging and valuable social media experiences for their audience.
Besides those mentioned, the review emphasized Nuelink's post analytics feature that provides in-depth insights into a website's engagement, post history, and performance. It offers detailed daily, weekly, and monthly growth metrics, letting you understand what strategies work best for your business.
And by analyzing the data, you can determine trends, measure the effectiveness of your campaigns, and make informed decisions to maximize your social media presence. This capability empowers you with the knowledge to refine your approach, capitalize on successful tactics, and enhance areas that may need adjustment, ultimately driving better results for your company.
Since the COVID outbreak began, a staggering 51% of adults in the U.S. have actively utilized social media, according to data on social media usage during the pandemic. Therefore, it is no surprise that there has been a significant increase in the demand for social media management software.
Given Nuelink's top-notch capabilities and features, the solution is fast becoming one of the sector's prominent social media management tools. In addition, all of its superior qualities are what review websites look for on their list of social media management tools today.
Nuelink expresses our heartfelt gratitude to FinancesOnline for acknowledging our dedicated efforts. This accolade inspires us to enhance our social media management solution further and provide high-quality services.
We also thank our loyal customers for entrusting us with their social media management needs. We assure you that we will never cease offering premium features and services in the coming years. We eagerly anticipate many more decades of partnership with you.