Squarespace Automation: 6 Ways to Automate Your Squarespace Website With Ease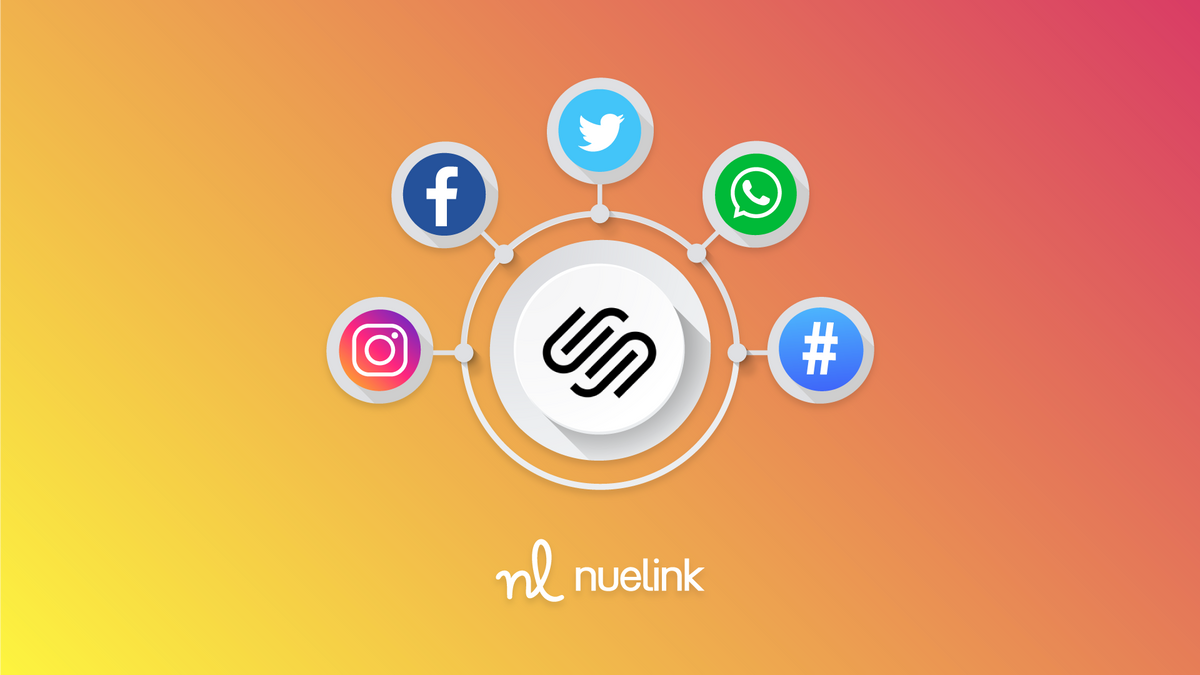 In the fast-paced digital era, where efficiency and productivity are paramount, automation has become a game-changer for businesses across various industries.
‌By leveraging automation, companies can streamline their processes, save valuable time and resources, and ultimately enhance their overall productivity.
‌‌When it comes to website management, Squarespace has emerged as a popular choice for businesses looking to establish a strong online presence. However, manual website management can be time-consuming and tedious, limiting the ability to focus on other crucial aspects of the business.
‌‌That's where the importance of automation and automating Squarespace comes into play. In this blog post, we will explore why automation is crucial for Squarespace users and how it can revolutionize website management and marketing, allowing businesses to thrive in the digital landscape.
Empowering Your Social Media Management Efforts
‌‌While relatively new to the market, Nuelink brings forth a range of features that set it apart from other established social media management tools.
‌‌At its core, Nuelink serves as a comprehensive solution to help entrepreneurs effectively schedule, manage, and automate their social media platforms. By harnessing the power of this tool, businesses can significantly enhance their chances of showcasing their stores to new and engaged audiences.
‌‌One aspect that has captured the fascination of many Nuelink users is its automation capability. Nuelink offers a diverse array of automation options, seamlessly integrating with popular platforms such as WordPress, Ghost, and even Squarespace.
‌‌With Squarespace automation, entrepreneurs can conveniently configure their product listings to automatically post across multiple social media channels simultaneously.
‌‌Whenever a new product listing is added to your Squarespace store, Nuelink takes charge, effortlessly generating and sharing a post complete with an enticing product photo, a compelling description, and a direct link for customers to make a purchase.
‌‌This "set-and-forget" automation frees up valuable time and resources, allowing entrepreneurs to focus on other aspects of their business while effectively promoting their products to a wider audience on social media.
‌‌To ensure that no opportunities slip through the cracks, Nuelink diligently monitors your Squarespace store for new listings every 24 hours. By regularly scanning for updates, Nuelink guarantees that your audience remains up to date with your latest offerings, strengthening customer engagement and loyalty.
‌‌Nuelink offers a wealth of other features that cater to the diverse needs of entrepreneurs. From scheduling posts at optimal times to monitoring engagement metrics, this tool presents a holistic approach to social media management, enabling businesses to thrive in the digital landscape. And, the best part is you can start using Nuelink now for free!
Enhance Your E-commerce Business with Squarespace's Mailchimp Automation
‌‌Among the numerous email marketing platforms available, Mailchimp stands out as a powerful and feature-rich solution. When combined with Squarespace, Mailchimp automation offers a seamless integration that can significantly enhance your email marketing efforts.
‌‌One of the key advantages of integrating Mailchimp with Squarespace is the ability to automatically sync customer data. By installing the Mailchimp plugin, you can effortlessly connect your Squarespace website with Mailchimp's robust marketing platform.
‌‌This integration enables you to seamlessly transfer customer information, such as email addresses and other relevant data, directly into your Mailchimp account.
‌‌Once your customer data is synced, you gain access to Mailchimp's versatile email campaign creation tools. With a user-friendly interface and a range of customizable templates, you can design professional and visually appealing emails that align with your brand identity. Whether it's promoting new products, announcing sales, or sending personalized newsletters, the plugin empowers you to connect with your audience effectively.
‌‌The Squarespace Mailchimp plugin allows you to harness the power of automation by configuring email workflows tailored to your specific business needs. By setting up automated emails triggered by customer actions, such as abandoned carts or post-purchase follow-ups, you can provide timely and relevant messages that enhance customer engagement and drive conversions. This level of automation streamlines your marketing efforts and saves valuable time and resources.
‌‌The plugin itself is free to install and use, while Mailchimp offers a free plan that supports up to 2,000 contacts. This generous allowance allows small to medium-sized e-commerce businesses to leverage the power of Mailchimp without incurring additional costs.
Simplify Customer Feedback Collection on Squarespace
‌‌When it comes to gathering customer feedback, the importance of a seamless and hassle-free process cannot be overstated. Recognizing this need, Delighted, a powerful Squarespace plugin, has emerged as a reliable solution to streamline the feedback collection process for businesses of all sizes.
‌‌One of the key advantages of Delighted is its seamless integration with Squarespace. By leveraging this plugin, you can effortlessly trigger surveys after a customer completes a purchase on your website.
‌‌The flexibility provided allows you to choose whether you want to initiate the survey immediately or after a designated period of time. This feature enables you to strike the right balance between timeliness and ensuring customers have had ample experience with your product or service.
‌‌A notable feature of Delighted is its ability to customize feedback surveys according to your branding guidelines. Consistency in branding across all stages of the user journey is crucial for establishing a cohesive and memorable customer experience. By presenting a unified front, you not only reinforce your brand image but also foster a sense of familiarity and trust with your customers.
‌‌Instead of manually sifting through each response, Delighted's AI tool does the heavy lifting for you. It identifies recurring patterns, sentiment trends, and notable feedback points, allowing you to focus on the most important areas of improvement or celebration within your business.
‌‌This time-saving feature empowers you to allocate your resources more effectively, making data-driven decisions without getting lost in the overwhelming sea of feedback.
Automate Your Accounting Needs
In the Squarespace Extensions library, you can find two different QuickBooks plugins that offer automated accounting solutions. Each plugin caters to different needs, allowing you to choose the one that suits you best.
‌‌The QuickBooks Connector automation is available at no cost and enables you to connect your Squarespace store's sales and data to your QuickBooks Online account. It is specifically designed for merchants who exclusively sell through their Squarespace store.
‌‌The QuickBooks Commerce automation, on the other hand, is priced at $35 per month, QuickBooks Commerce offers advanced tools for inventory and order management. Additionally, it allows you to connect multiple platforms to your QuickBooks Online account, providing a centralized solution for automating your accounting across various channels.
‌‌If you're uncertain about which plugin to choose, we recommend starting with the QuickBooks Connector. This plugin is not only free but also provides a convenient way to automate your accounting processes, especially if you primarily operate through your Squarespace store.
‌‌However, if you find that your business needs advanced tools for inventory management or you operate across multiple channels, it's worth exploring QuickBooks Commerce.
‌‌By using either of these plugins, you can integrate your Squarespace store with QuickBooks Online, allowing you to streamline your accounting tasks and focus more on growing your business. Remember to assess your specific requirements and choose the plugin that aligns best with your needs.
Optimize Your Squarespace SEO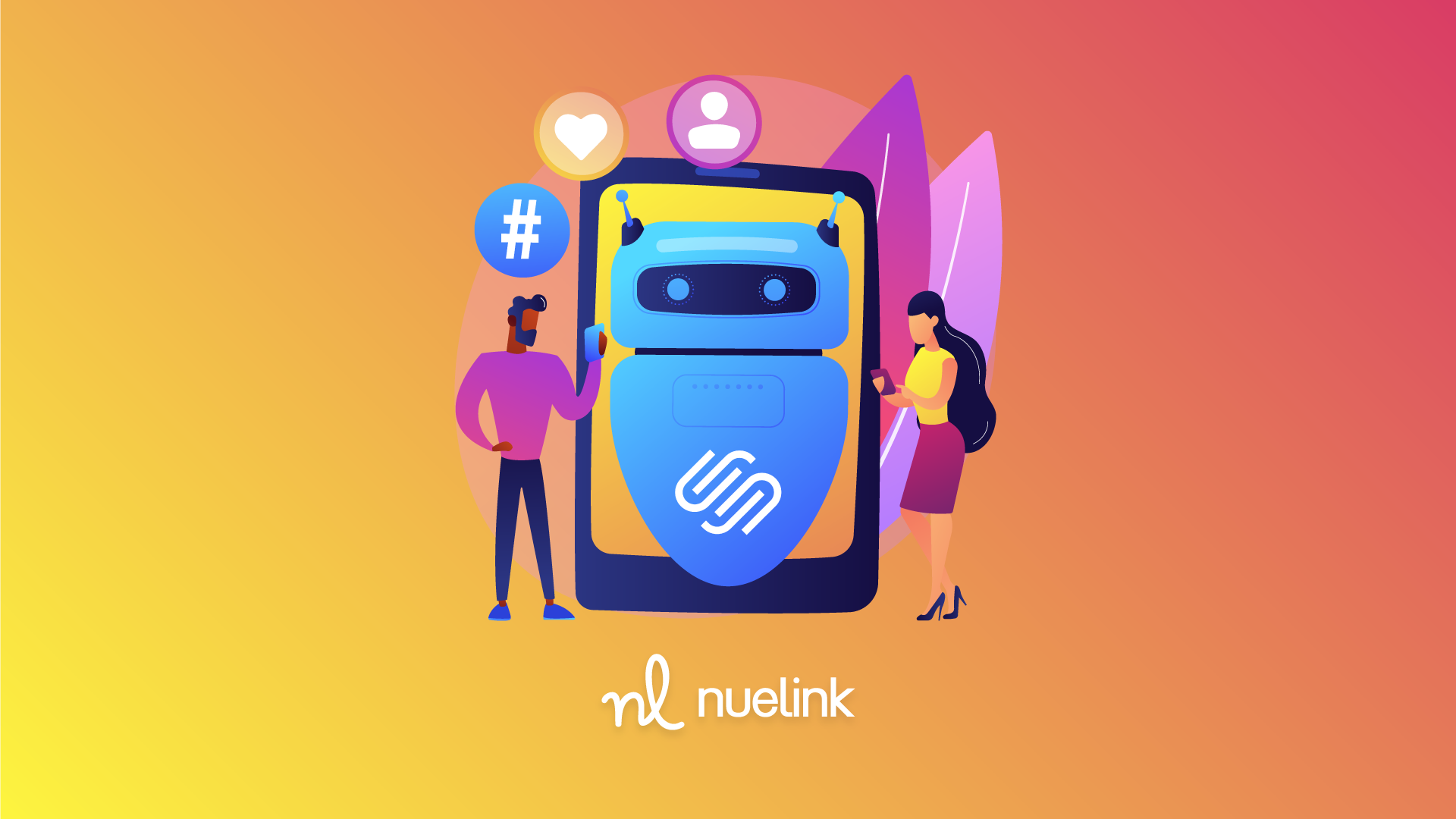 Efficiently optimizing products for search engine optimization (SEO) is no small task, especially when dealing with a substantial inventory. However, there is a solution that can significantly streamline this process.
‌‌One of the notable advantages of the Smart SEO automation is its compatibility with the Squarespace platform. Developed specifically for Squarespace users, this plugin seamlessly integrates with the platform, making it a convenient and efficient choice for optimizing your online store.
‌‌When it comes to optimizing your products for SEO, meta tags and alt text play a crucial role. Meta tags provide concise and descriptive information about your products, enabling search engines to understand their content and relevance. Alt text, on the other hand, is used to describe images, making them accessible to visually impaired users and search engine crawlers alike.
‌‌Crafting unique and relevant meta tags and alt text for each product in your inventory can be a time-consuming task.
‌‌By utilizing the Smart SEO plugin, you not only save valuable time but also ensure that your products are equipped with accurate and optimized metadata. This optimization contributes to improved visibility in search engine results, potentially driving more organic traffic to your online store.
‌‌What makes the Smart SEO plugin even more appealing is its cost. This powerful tool is available to Squarespace users at no additional cost. So, whether you have a small or large inventory, you can take advantage of this efficient solution without straining your budget.
Streamline Your Shipping Process with This Shipping Automation
AfterShip is a free shipping solution that offers a range of features that can enhance your shipping operations, providing you with a branded tracking page and a centralized dashboard to manage all your shipments.
‌‌Additionally, AfterShip supports over 900 carriers, ensuring that you can track your packages seamlessly.
‌‌AfterShip offers a branded tracking page that allows your customers to effortlessly track the status of their orders. This feature not only provides a professional touch but also helps build trust and transparency with your clientele.
‌‌AfterShip empowers you to streamline your shipping workflow. With a comprehensive overview of all your shipments, you can track their progress, address any issues promptly, and ensure timely deliveries, all from a single interface.
‌‌One of the notable advantages of AfterShip is its extensive carrier support. With access to over 900 carriers, you can rest assured that your packages will be tracked regardless of the shipping service you choose, whether you're shipping domestically or internationally.
‌‌AfterShip offers a free plan that allows you to use their services without any time restrictions. This is an excellent option if you're just starting out or have a low volume of shipments.
‌‌By embracing automation and automating Squarespace, businesses can revolutionize their website management processes. From automating content updates and product listings to integrating with email marketing platforms and simplifying SEO optimization, automation empowers Squarespace users to efficiently manage their websites and free up valuable time for strategic initiatives.
‌As businesses continue to navigate the digital landscape, automation will undoubtedly play a pivotal role in maximizing efficiency and staying ahead of the competition.