Why does using social media calendar matter?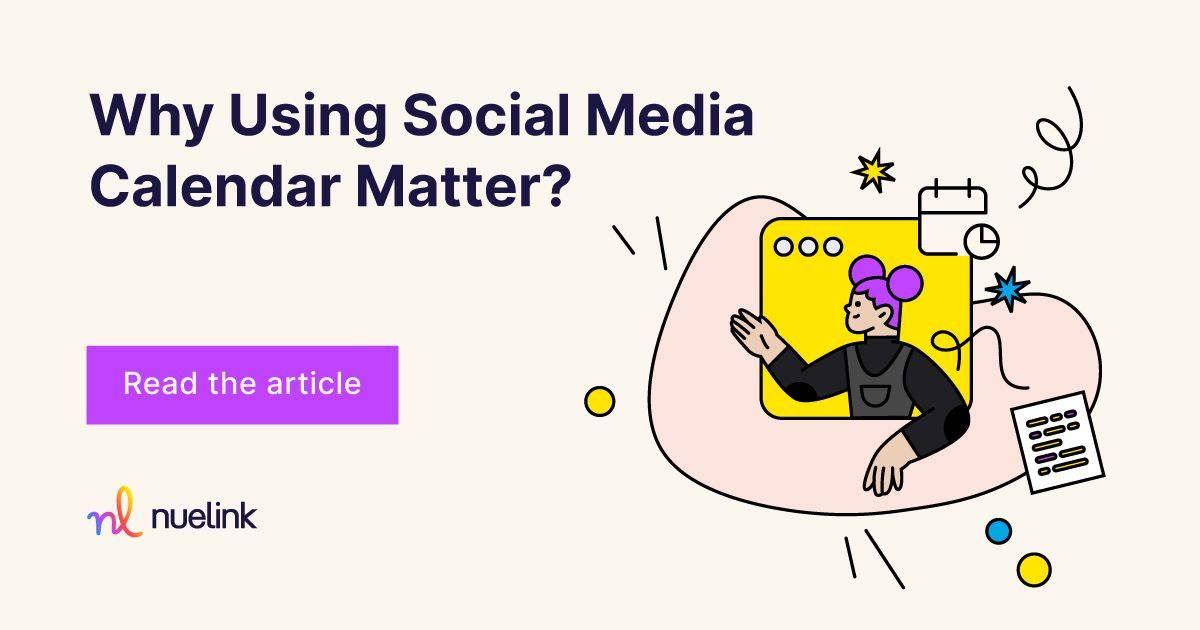 In this day and age, social media marketing has been the core of all businesses. It isn't an easy task, but it may be overwhelming sometimes. To keep up with the times and not fall behind, your social media strategy should include creating a social media content calendar.
What is a social media calendar?
Starting from the basics, social media calendar can be a spreadsheet, an app, or software that is used to plan and schedule social media posts in advance. It helps you organize your upcoming content by detailing what and when it will be posted, as well as tracking important events and deadlines while keeping an eye on all your campaigns and projects.

Why use a social media calendar?
Save time
Here is a thing about social media we all know, It takes a lot of time. Social media requires a lot of time, effort, and attention every single day to generate fresh content ideas. That's why the social media calendar comes in to save the day.
Social media calendar allows you to plan ahead, and avoid multitasking by creating content in chunks.  And it ensures that you have plenty of time to thoroughly research topics and create engaging content instead of roaming around trying to find stuff to post.
Stay organized
It may be one of the biggest reasons to use a social media calendar. A detailed calendar is key to a better marketing strategy. You will be able to align your post topics with your social media and email marketing content. Which will keep you focused, organized, and keep your content in line with your overall strategy.
Maintain consistency
We all know that an out-of-sight-out-of-mind, and can be applied to social media as well. No matter how many audiences you have, or how much they like what you post, Irregular posting is the beginning of an end. You should always be on your audience's radar, by offering them content that is educational, inspirational, relevant, and entertaining.  By making use of the social media calendar you can maintain your consistency in creating and publishing content.
Keep track of your performance
Social media calendar helps you keep track of what is performing and what is not by measuring the effectiveness and success of your content and your overall marketing strategy. This will help you upkeep your content quality and improve your efficiency or even change your social media marketing strategy.
Never miss important dates:
You can easily forget some important dates when you are caught up with work on a hectic day. And you can't memorize each and every holiday or occasion. That's why your content calendar is there for the rescue. By populating it with upcoming important dates to you or to your audience you will be able to prepare your content in advance instead of any last-minute haphazard content.
Prevent Spamming your social media platforms:
When Fast Company surveyed social media users found that 22.1% listed posting too much as the most annoying thing an account can do. We cant' disagree, one of the biggest challenges brands have today is to stay on top of the game, but that doesn't mean you should be overloading anyone's feed with too many posts. It may be out of enthusiasm and energy, but your followers may have another view: Spam.
That's why creating a social media calendar provides you with a framework to help you ensure you won't annoy your audience.