6 steps to start promoting your business on Instagram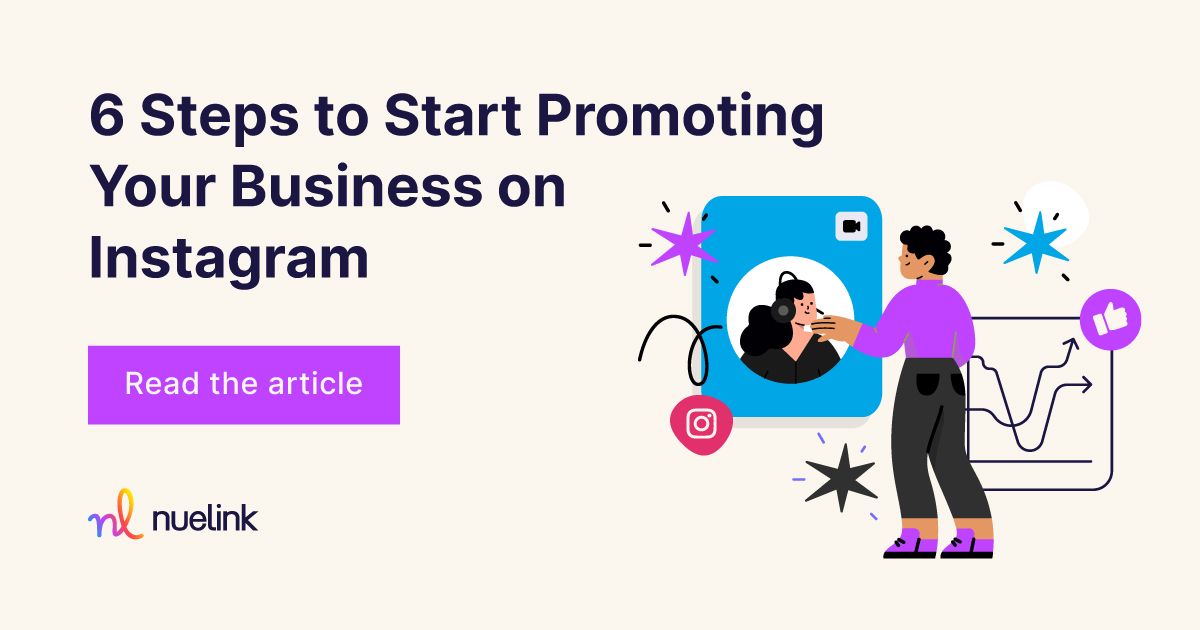 Instagram is very different from any other social media platform and a lot of people consider it a social network for their private pictures that's one of the reasons why Instagram has so many users. As you already know it's one of the largest social media platforms around with over 700 million active users. But if we think about it, you can create a brand on Instagram or advertise yourself there as well to improve your business success.

Make no mistake about it, there are big benefits that come from engaging and interacting with this online community. So, if you have been considering getting involved with Instagram then look no further than these six incredible ways the channel can be great for business.

Start with the basics:

To set up your business account the first step you need to take is to optimize your profile. By that, we mean that your profile should be able to convey your message every time someone visits it.
Starting from your profile picture -which is preferably your logo- so people can recognize your brand, your name, your bio, and your email or website.
By doing that you are establishing your brand and taking your business on the road to success.

Plan your content:
After setting up the account, what you need to do next is to start working on your posts. By planning relevant content that reflects, introduce, and promote your business while taking into consideration your audience and the people who are likely going to see what you will publish.
And as a known fact, Instagram is a picture platform. You need to be very clever and creative when creating posts that are distinguishable and appealing to the viewers.

Stay consistent and punctual:
To maintain growth and build a loyal customer base within the Instagram community, it's essential that you consistently post original, interesting content that customers will want to return to over the long term. It's just a matter of building your brand identity, but one way that you can ensure this happens is by posting at similar times each week so as not to surprise or confuse people when there's usually a set time for which you post content. It's a lot easier for people wanting to support your business if they know how often they should come across new content.


Get the Right Followers:
Brands nowadays are all looking for growth no matter how. They try to attract as many followers as they can, using different methods and attracting all kinds of followers to grow their number so they can brag about it. But is it the right way to do your business justice? Absolutely not. You should look for the right audience you want to do business with, the ones that will be translated into sales. It is the key to success and that's what you should be doing.


Engage with your followers:

Engaging with your followers is an excellent approach to build a relationship with them. It won't take a lot of your time and you must do so. Respond to comments and DMs you get from your followers, and follow them back especially if they are your customers. This way, you can engage better with your audience and let them feel that you appreciate their engagement.


Track your growth:
Using an Instagram Business account gives you access to the platform's built-in analytics tool to track your account growth. By analyzing your results you will be able to know what works best for you and whatnot. And that's the best way to improve your results.
Instagram is extremely valuable and worthwhile to promote your business because it attracts millions of prospective customers who can be potential buyers and if you want to get the best out of this social media app, you need to find ways that are genuine and effective. You simply have to post some images for your product that are better than any words can say about them!

So the next time you are wondering how to start your business on Instagram, read this post and get ahead in your journey to success.