Nuelink Receives Social Media Management Software Recognition from Leading B2B Review Platform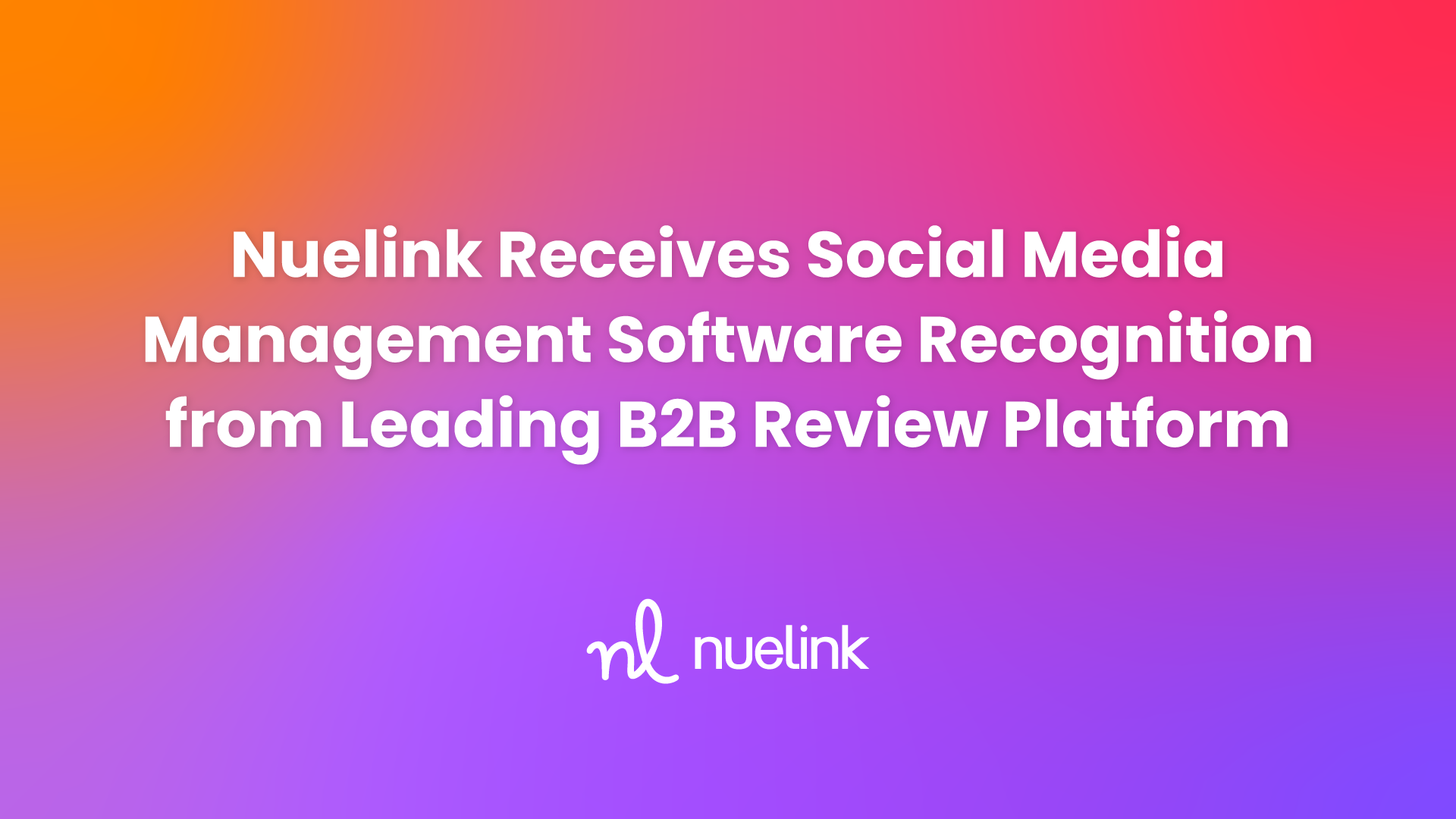 Nuelink received an esteemed industry award from a leading B2B review platform for its outstanding performance in the social management software category. The recognition highlights Nuelink's exceptional performance and reinforces its position as a leader in the industry.
CompareCamp, a highly reputable and widely recognized platform for comprehensive B2B SaaS reviews, recently acclaimed Nuelink as one of this year's top social management platforms. Recognizing Nuelink's growing popularity and positive user feedback on social media, CompareCamp honored the product with the coveted Rising Star Award, typically bestowed upon software solutions that have garnered substantial following and favorable mentions from satisfied users.
Software experts also carefully evaluated Nuelink's features and functionalities and concluded that it stands out as one of the finest social management software products available in the marketplace. Moreover, CompareCamp's team of expert reviewers extensively assessed Nuelink's overall performance in social media scheduling, management, and automation. In its comprehensive Nuelink review, CompareCamp examined every key feature the platform offers.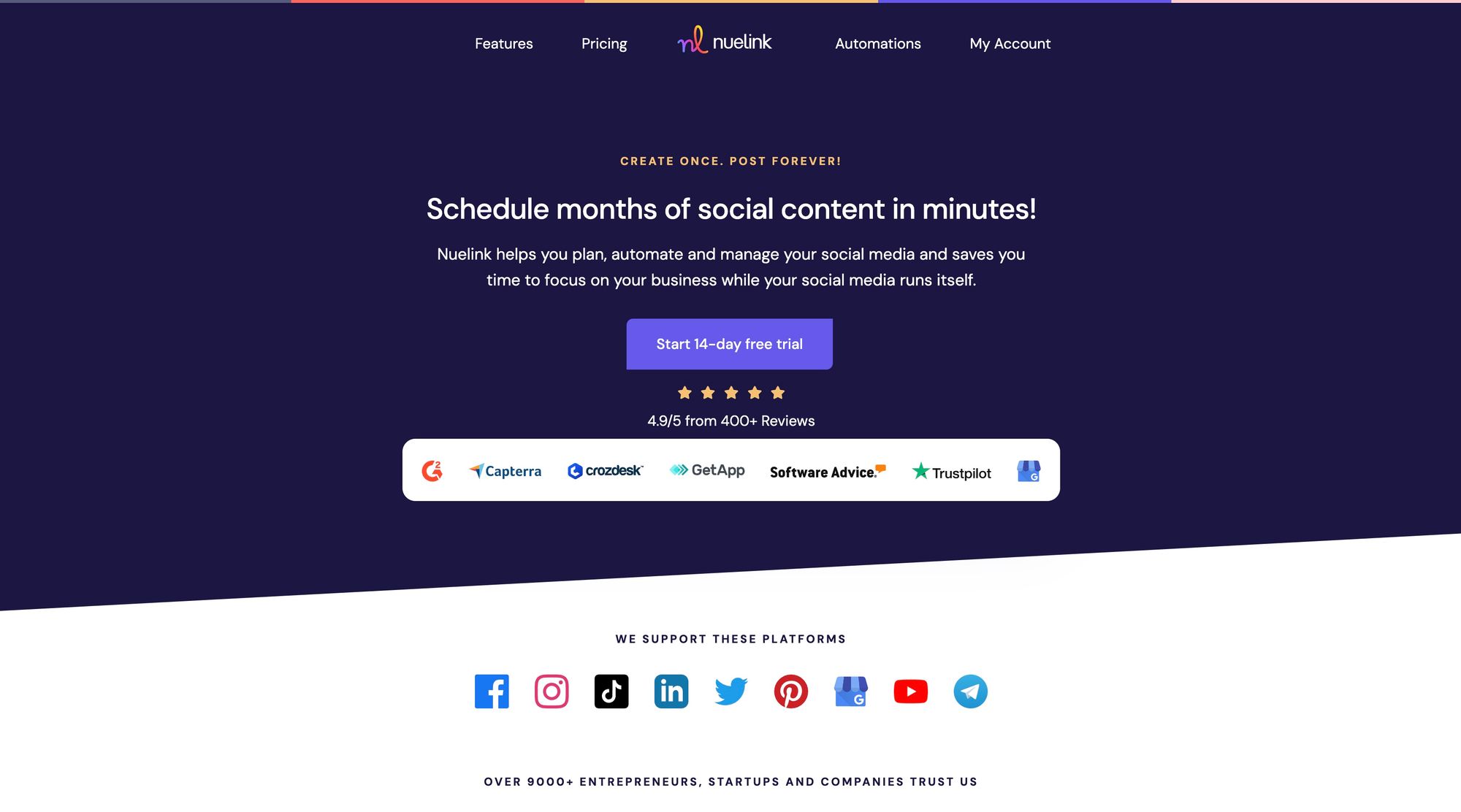 The review emphasized Nuelink's exceptional capability in supporting automated content scheduling, monitoring engagement, and measuring social media performance.
In their report, the reviewers highlighted Nuelink's automated content scheduling feature, enabling users to schedule months of social media posts efficiently. The platform offers a comprehensive library of curated posts, including memes, quotes, and videos, allowing users to add them with a single click. Additionally, Nuelink lets users define their weekly posting schedule by specifying the days and times for each collection to be published.

Furthermore, with its automated capabilities, the software enables users to effortlessly share, recycle, and import social media content from various sources such as eCommerce stores, podcasts, blogs, and YouTube channels. Through automated re-sharing, users can guarantee their social accounts remain consistently enriched with their evergreen content, maximizing engagement and reach.

These aside, Nuelink's social media listening and engagement monitoring functionality empowers businesses to manage direct messages, mentions, and comments effectively, ensuring timely responses and cultivating relevant interactions with their followers.

Through the social media listening feature, users can track brand mentions and relevant keywords, enabling them to participate in relevant conversations and gain valuable customer insights actively. By facilitating proactive engagement and nurturing a solid community, Nuelink allows users to cultivate lasting connections with their audience.

Moreover, the tool offers comprehensive analytics to companies, delivering in-depth insights into their post history, social media performance, and engagements. With monthly, weekly, and daily growth metrics, businesses clearly understand the most effective strategies and can make informed decisions on optimizing their approach. These analytics enable users to identify what works best for their business and what areas require improvement.
Nuelink conveys its sincere appreciation to CompareCamp for bestowing this esteemed recognition upon us. It serves as a strong motivation to enhance our social management solutions continually.
We also extend our sincere thanks to the teams who have entrusted us with their social management requirements. Rest assured, we remain fully committed to delivering high-grade services and features to enhance your satisfaction and overall experience with our products. We look forward to the prosperous years ahead and the fruitful collaboration we will share with you.