Your Ultimate Guide to How to Use and Find Most Popular Hashtags on Every social media Platform (2022)
It doesn't matter which social media platform your brand uses as part of its social media marketing strategy, you should never underestimate the importance of hashtags. Yes, hashtags! The little symbols and keywords added at the bottom of everyone's posts nowadays, and that most of us don't care about or pay attention to.

Hashtags these days play a vital role in growing and developing the following, as well as in helping brands make their content more visible. Hashtags can make all the difference!

In this article, we will break to you how to utilize hashtags efficiently on social media and why you should do so.

Let's get started.
Outline:
What is a hashtag?
The history of hashtags.
The purpose of using hashtags.
How to find the best hashtags.
The most trending hashtags on every platform in 2022.
How to use hashtags on each platform.


What is a hashtag?
A hashtag is a word or a phrase without spaces preceded by the pound – # – symbol which is used to index keywords or topics. It could be a combination of letters, words, numbers, and even emojis.

A hashtag is a label used on social media to categorize content and make it more discoverable and easier to reach.

When and Where Hashtags Were First Used

Back in the day when social media was much simpler and before its widespread, the pound sign was initially used to mark numbers.
It was on August 23, 2007, when hashtags appeared for the first time. Chris Messina, the one who came up with the idea of using hashtags to categorize communications was the first person to ever use it.

On Twitter, he created the first-ever hashtag. And this was his tweet: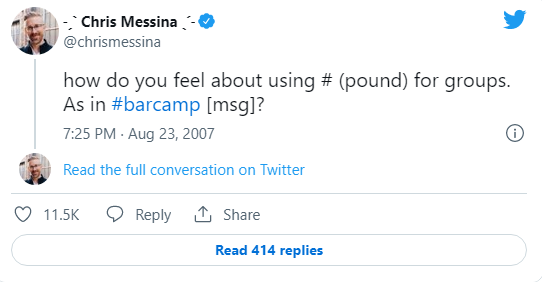 The proposal he made was not taken up by Twitter until the San Diego forest fires took place in Southern California and hashtags began to gain popularity. After that,  Twitter started hyperlinking all hashtags in tweets on July 2, 2009 and added "Trending Topics" in 2010 to display popular hashtags.

Since then, the popularity of hashtags, as well as their reach and efficacy, started increasing rapidly. And that is what made most of the other networks incorporate hashtag support into their platforms.
Why Use Instagram Hashtags?

As we simplified before hashtag is a word or a combination of keywords (with no punctuation or spaces) preceded by a # symbol to group posts around a similar topic. So, when a user searches for a certain hashtag, all public postings that contain that hashtag will appear.
This means that when using hashtags wisely, your posts will be easier to find, which may lead to more interaction, resulting in more likes, shares, comments, and new followers for your brand's social media.

Not only that but you can also:
Build brand awareness by creating a branded hashtag to promote your business and get people talking about it.
Show your support for social issues by participating in a hashtag connected to a hashtag that promotes awareness on such topics, or you can create a branded one yourself.
Help your target audience find you, not the opposite. As people can also follow hashtags, they could see your hashtagged post in their feed even if they don't follow you.
How to Find Trending Hashtags

Now that we have covered why you should utilize hashtags, let's find out how we can find the best hashtags on every platform. And because hashtags started on Twitter, it's only fair to start educating people on how to find popular hashtags there.  

Twitter:
How to Find Trending Hashtags on Twitter: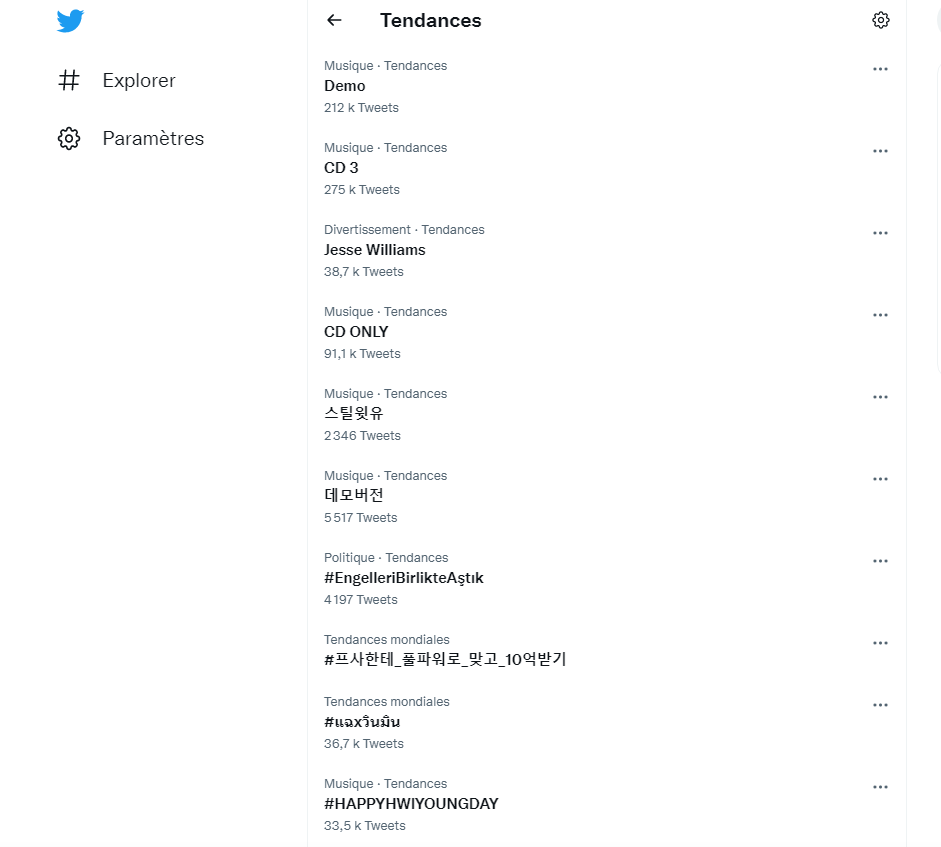 As the fountainhead of the hashtag revolution, it's safe to say that Twitter hashtags are the easiest to use and find. You don't have to look far away to find the trending hashtags, just by clicking on the explore tab on your Twitter dashboard you will be able to see a list of hashtags and topics that are trending in your area as well as the trending topics and topics that have been chosen based on your preferences.
And to guarantee that you get the most out of your hashtag use on Twitter and to gradually boost impressions and maybe followers, it's best to stick to only two relevant hashtags per tweet and to use one # or two only. The optimal amount is two because studies have shown that using more than two hashtags on Twitter can reduce interaction by 17 percent on average.

Another way to get a lot of social media exposure, using tools that search for popular hashtags based on a given location. Hashtag tools such as Trendsmap, Keyhole, and Tweet Archivist are good examples to help you gain more accuracy and better localization.

You can also uncover popular Twitter hashtags by looking at collections on websites and making a list. Websites that display hashtags for a variety of nations and locations every hour like hashtags.org, tagdef, and trends24.
The most popular Twitter hashtags in 2022:


Trending Twitter hashtags changes around the clock, which makes it harder to track the trending hashtags on Twitter than on any other platform. But we can still list to you some of the most some of the general, most popular, and widely used hashtags on Twitter, that are in the trend this current year:

#love
#Twitterers
#tweegram
#MondayMotivation
#tbt
#photooftheday
#smile
#lol
#friends
#life
#followback
#picoftheday
#family
Instagram: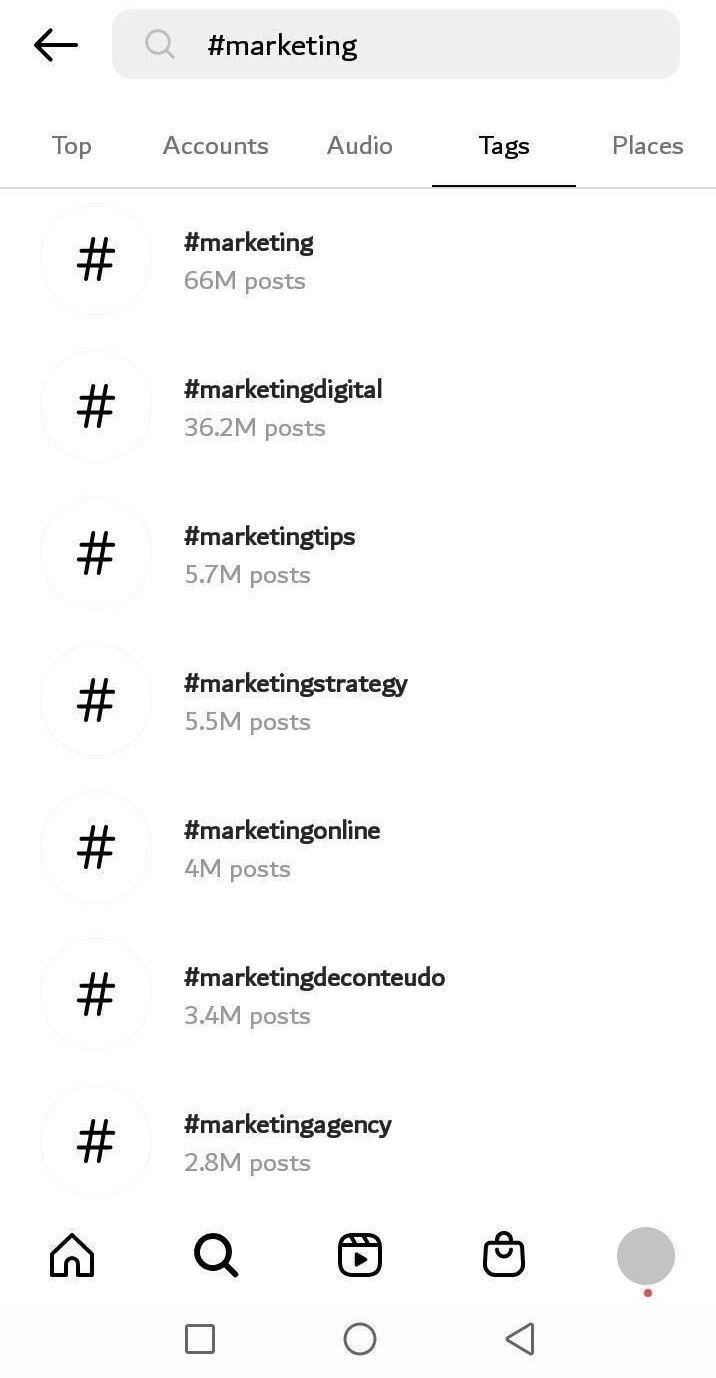 How To Find Trending Hashtags on Instagram:
On Instagram, you can use hashtags in various ways, you can include clickable hashtags in your post description, your stories, and even in your profile section. This will obviously help your profile, posts, and stories get found easily or reach as much as an audience.

Not to mention, Instagram values posts with hashtags more. Some marketing experts recommend utilizing the maximum of 30 hashtags permitted by Instagram, while others believe that just a handful would be enough. But that doesn't mean you can use a lot of them that have nothing to do with each other only to get likes and comments. Always use the most relevant ones to your content and to your targeted audience.

Looking for Hashtags on Instagram is as easy as ever. You can start by looking on the Explore tab. Where a list of posts that have been generated by your prior likes and follows will show up, and where you will be able to discover hashtags used by similar content and interest and use them as well.

You can also check the Instagram search feature which gives you several options for finding what you're looking for. By searching for a hashtag, Instagram will give you various choices to choose from including the trending hashtags.

Another way to find trending hashtags on Instagram is by using tools that help you search for hashtags that are most relevant to you. Tools such as #Hashtag Generator, Tagify, and Leetags generate and recommend to you a large database of Instagram hashtags based on the keywords you have provided.
The most popular Instagram hashtags in 2022:

Here are some of the most popular Instagram hashtags to boost your brand's social media reach and engagement:
#love
#instagood
#photooftheday
#fashion
#beautiful
#happy
#cute
#tbt
#like4like
#followme
#picoftheday
#follow
#me
#selfie
#summer
#art
#instadaily
#friends
#repost
LinkedIn:

How To Find Trending Hashtags on LinkedIn: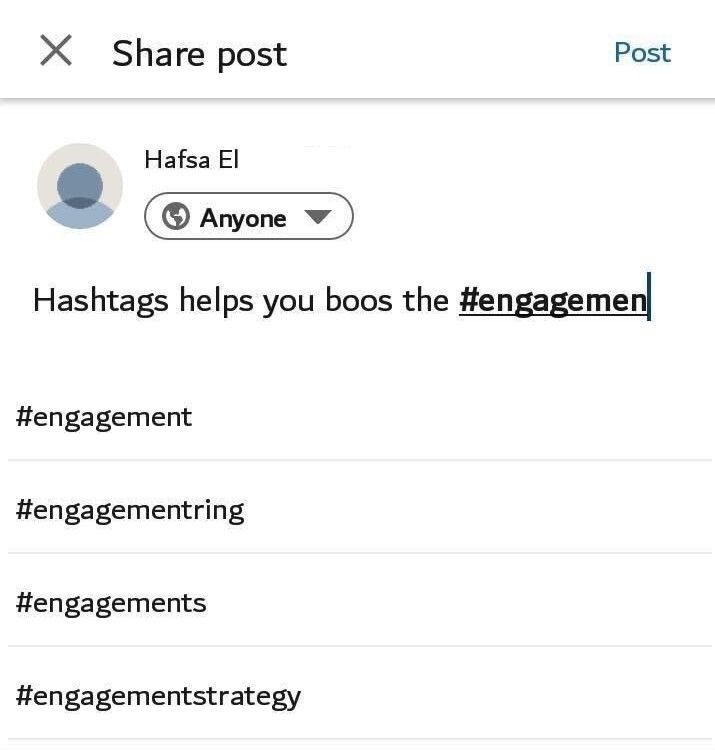 Hashtags on LinkedIn help you discover and engage with topics and interests that are most relevant to you. But did you know that LinkedIn didn't allow users to use clickable hashtags until 2016, even though the platform has been around since 2003? Yes! It took LinkedIn 13 years to fully embrace the use of hashtags. And since it does, we should not let pass this opportunity.

You can incorporate hashtags into your LinkedIn posts by using the platform's search bar, using the "news and views" section on the home page to look for trending ones, or getting hashtag suggestions based on what's popular and trending from LinkedIn as you type out your hashtag. And not to forget that using LinkedIn hashtag generators such as tucktools which can help you generate all the possible hashtags from the biggest ones to the small ones is also an option.

Using hashtags on LinkedIn can help you maximize your reach potential and get you higher engagement. However, you should avoid going overboard. While there is no limit to how many hashtags users can use in their posts, the optimal number of hashtags to use recommended by LinkedIn is no more than three hashtags per post.

The most popular LinkedIn hashtags in 2022:

Let's take a look at some of the 2022 LinkedIn Trending hashtags you can use to help your business grow its social media reach and engagement.

#Networking
#Workfromhome
#Homeoffice
#workingathome
#Life
#Entrepreneurship
#Work
#Success
#mentorship
#Creativity
#Inspiration
#Mobileapplications
#Healthcare
#entrepreneur
#Mondaymotivation
#careers


TikTok:

How to Find Trending Hashtags on TikTok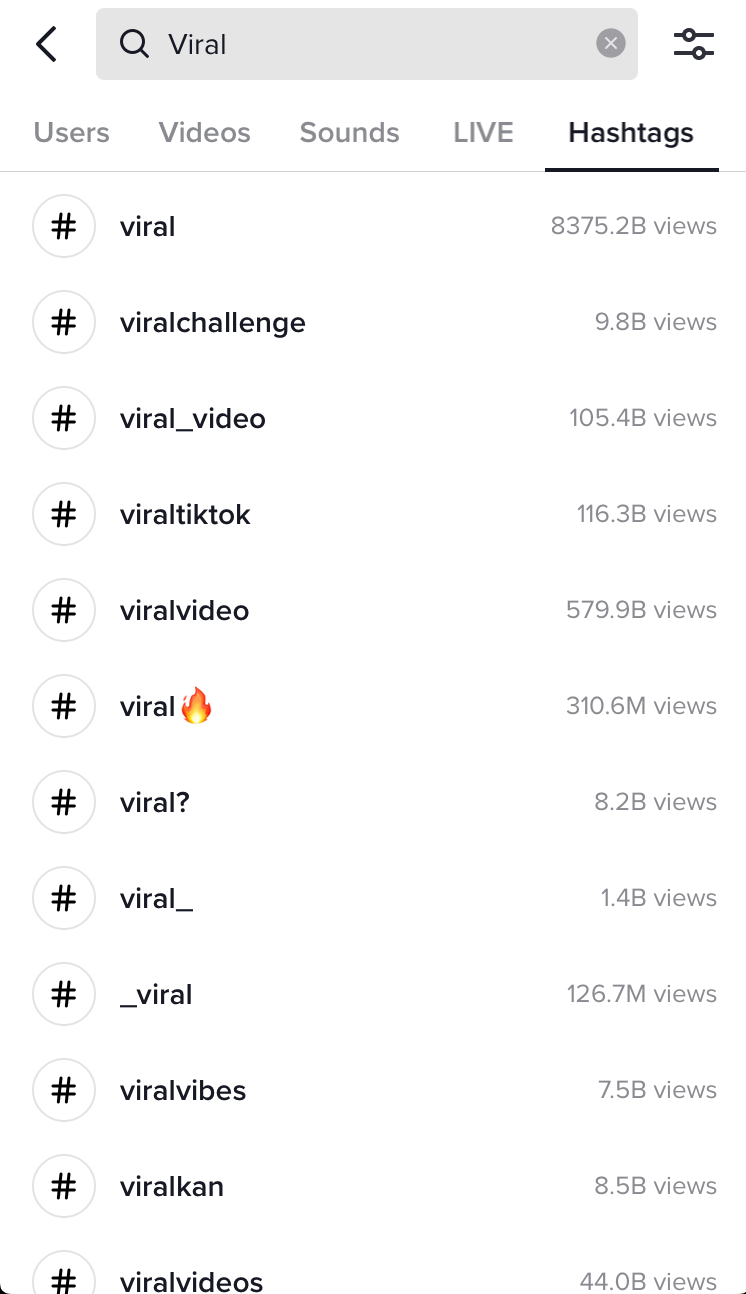 As we have already said, Hashtags are extremely important in any social networking platform, and the hottest app of the year is no exception. You can increase the number of likes, shares, followers, and views on TikTok using hashtags.

Trending TikTok hashtags are essential to keep up with since knowing what is hot on TikTok allows you to make a video and join in with the others. And to do that you just need to click on the Discover tab at the bottom of the screen which will show you previews of videos tagged with hashtags that are trending, or just search for a hashtag using the search bar at the top of the screen.

The quantity of hashtags you can use on TikTok isn't restricted. However, because there is a character limit on the caption, keep that in mind when deciding how many hashtags to use. It is recommended to use 3-5 hashtags to leave room for a descriptive or fun caption.

While keeping in mind that even though popular hashtags are better for reaching a larger audience, niche hashtags are better when it comes to targeting a specific demographic of users who are more likely to be interested in and connect with your material meaningfully.

The most popular TikTok hashtags in 2022:

Let's take a look at the most popular TikTok hashtags this year:
#fyp
#tiktok
#foryoupage
#viral
#funny
#duet
#trending
#love
#meme
#cute
#comedy
#featureme
#repost
#savagechallenge
#tiktokchallenge
#new


Now it's up to you. It's time to start using hashtags in your social media posts if you haven't already. They're much more valuable today for your brand than they were in 2007. So don't miss out on this opportunity to take your social media strategy up a notch.
And to help you find the best combination of hashtags for each of your posts, take a look at the best hashtags finder apps and improve your posts' engagement.