Best hashtags finder apps to easily find hashtags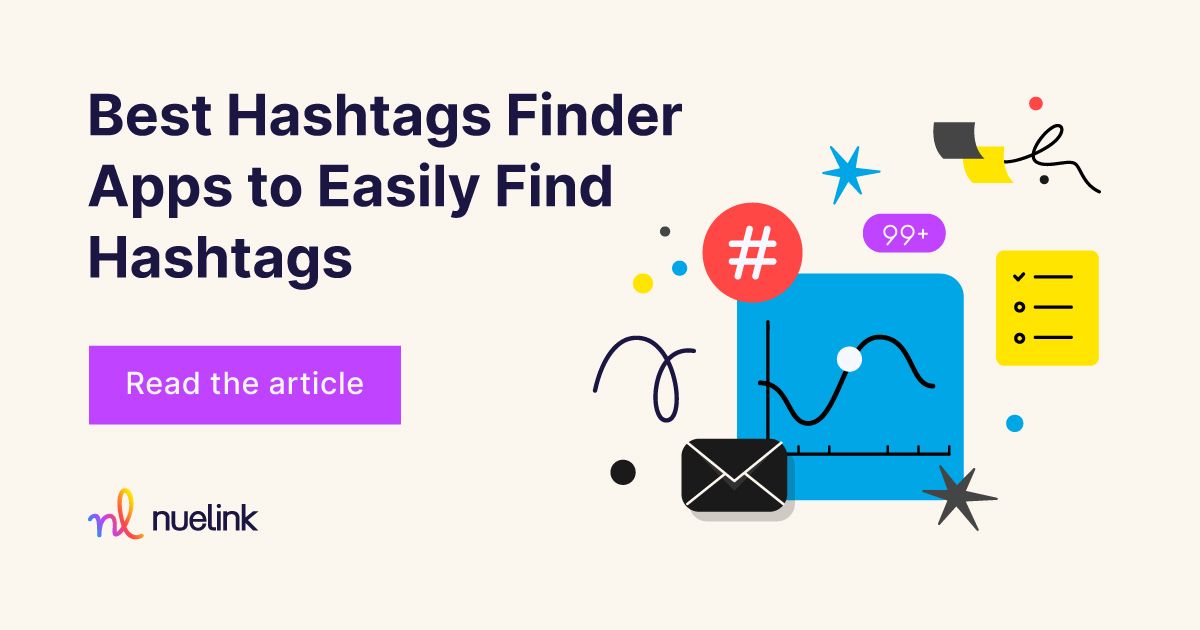 When it comes to social media nowadays, hashtags are all over the place as people understand the insane power they hold to increase popularity and views. When hashtags were first introduced it was through Twitter, but now you can see them in almost all social media networks connecting people to content on a worldwide basis.

This implies that you may use hashtags to connect the right people to your content, but you may also end up connecting to the wrong audience if you are not careful.

With this in mind, you have to make good use of hashtags if you are willing to step up your game in marketing and get your content to be seen by more people.

So, to help you find the best combination of hashtags for each of your posts, take a look at the best hashtags finder apps and improve your posts' engagement.
Let's get started!
A multipurpose Instagram tool with a hashtag search feature that is easy to use as well as accurate. Using AI technology, the hashtags generator gives you the option to search for hashtags using photos and URLs alongside keywords.
In fact, it has been around for a while, and it is constantly improving its services to help its users find what they need.

Fick will not only help you find and manage your hashtags easily, but it will also help you know which hashtags are gathering the most reach.
As a hashtag generator tool, Flick will also suggest relevant hashtags, track your performance, filter out hashtags that are irrelevant to you, and check for your flagged hashtags.
A pretty basic tool that is easy to use. It enables you to look for relevant hashtags for your post without worrying about spammy hashtags being included as it filters them out.
On top of that, Display Purposes suggests that you utilize a combination of popular and less popular hashtags. Because Less popular hashtags have a better probability of appearing in the "Top Posts" section.

Another useful tool that allows you to find the best hashtags for your social media posts based on the topic of your post. It provides a number of different features like recommending unique and customized hashtags, built-in analytics, auto-posting content, and adding hashtags in the first comment.

Keyhole is one of the best, most comprehensive, all-rounder tools out there. It is mainly a hashtag tracker tool for popular hashtags that helps you create hashtags that are relevant to your brand or business.
Keyhole may not be the right option for everyone. But if you're someone who has a big of a budget to spare and you don't mind the idea of investing, then Keyhole might be worth it.

All in all, the above hashtags finder Apps will completely improve your marketing strategy and help you get your content to reach the right audience.
Use one of these apps and we are sure you'll see the difference!

Image credits: DS stories / Pexels